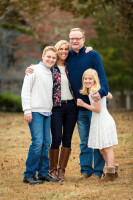 Joe McKechnie
Senior Pastor
E-Mail:

As of July 1, 2020, Dr. Joe McKechnie is the Senior Pastor at Mountain View, and his family and he are so blessed to be a part of this vibrant and dynamic church!
Joe grew up in Cobb County before heading to the University of Georgia, where he graduated with a degree in Broadcast Journalism. He spent several years as a television sportscaster before following God's call into full-time ministry. Joe attended Asbury Theological Seminary and later earned his Doctorate from Southern Methodist University (SMU) in Dallas, Texas.
After seminary, Joe planted a church (Arbor Pointe Church) near Athens, Georgia. After 8 years he was appointed to Sixes United Methodist Church in Canton. Joe most recently served at Roswell United Methodist Church, where he was the Lead Pastor for Chapel Roswell, a diverse congregation aimed at young adults and families.
Joe feels honored to have a "front-row seat" to what God is doing in the lives and hearts of so many people. He has a passion for helping people identify and live out their "God DNA."
Joe has been married to Catherine for 15 years. She is a counselor at Sixes Elementary School in Canton. They have two children - David, a 13-year-old eighth grader, and Grace Ann, a 10-year-old fifth grader. David plays baseball on a travel team (he's a left-handed pitcher) and basketball. Grace Ann plays softball at Sandy Plains. She also loves animals and loves to read. The McKechnie family has one more member – Sadie, a six-year-old dog they adopted from the Humane Society last September. When not on the baseball or softball fields, the McKechnie's love college football, and they can be found playing family football games in their front yard or family basketball games in their driveway.
Dr. Joe McKechnie & Family - Introduction Video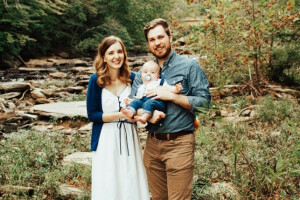 Emily Adams
Director of Music
E-Mail:

Emily Adams is thrilled to join Mountain View United Methodist Church as music director. A Georgia native, she studied both music and English at Kennesaw State University. Her studies in music have taken her all over the world, including Italy to sing opera and Oxford University to conduct.
Emily and her husband Tanner have recently welcomed a little boy into their family - Theodore! They have three dogs and love finding ways to go on adventures with all six of their family members.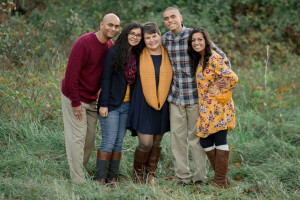 Jody Ray
Director of Children and Youth
E-Mail:

Jody feels immensely blessed to serve as the Director of Children and Youth at Mountain View. She taught her first Sunday school class when she was a teenager and the opportunities to serve children and youth grew from there. She earned her degree in Elementary Education from Oakland City University in Indiana where she met her husband, P.K. They have been married for nearly 27 years and have three children. She and her family are thankful to call Mountain View home and be a part of such a loving congregation.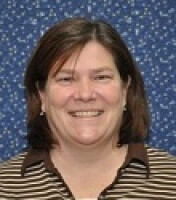 Tracie Schwebs
Preschool Director
E-Mail:

Tracie brings a wealth of experience in children and family ministry to Mountain View. She holds a degree in social work from the University of Georgia and a master's in Christian education from Asbury Theological Seminary.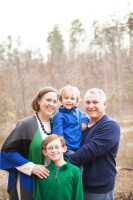 Erin Parker has worked with children in a variety of capacities at MVUMC. As a teenager, she discovered her calling to love and teach young children while she volunteered at VBS at her home church in Alpharetta. After graduating from Berry College with a degree in Early Childhood Education, she earned a master's degree in School Library Science and then taught as a Media Specialist in K-5. Erin and her husband, Chaz, have been members of MVUMC for over 15 years and her 2 boys are growing up here surrounded by faithful followers and a loving community.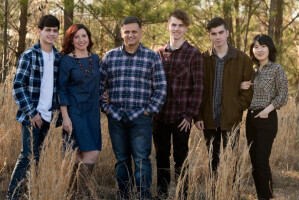 Lorie Lasater
Office Manager
E-Mail:

Lorie has vast experience overseeing a variety of ministries. She is a military wife, as her husband recently retired from the Marines.

Lorie was born and raised in Odessa, Texas, and is a proud graduate of the University of Texas. She is married to Shelby, who retired after 27 years in the Marine Corps. They now live in Canton. Lorie and Shelby have three sons, each of whom she homeschooled through high school. Alex is 24 years old and is married to Hyewon, who he met while serving in the Air Force in South Korea. Blake is 21 and is pursuing a career in Information Technology. Nolan is 18 and finishing up high school and hopes to have a career in remodeling/construction.

Lorie and Shelby love taking morning walks together, as well as shopping at estate sales and antique stores. He is always on the hunt for old military books and collectibles, while Lorie collects old pharmacy bottles from the 1800's. Their family loves their game nights, as well as a weekend getaway to Ellijay, Blue Ridge, or the beach!