What's a community without a little fun and fellowship? See some of our fun gatherings below. Come and join us!
The Floor Show
Join us for this silly night of fun. Folks dress up and sing along to songs that fit whatever the theme is for that year. Warning: you may get a belly ache from all the laughing.
F.E.A.S.T Groups
Friends Eating And Sharing Together! FEAST dinner groups are a great way to meet new people. Groups consist of 6 to 8 adults. Each person or couple in the group will host one dinner during a 6-month period. The host provides the entree and devotion and the other guests provide an appetizer, salad, side dish, bread, and/or dessert. Signup information appears in the newsletter before new groups form every January and July.
Annual Tailgate Party
Every Fall we pull out our favorite football jerseys and gather for a big, community wide tailgating party. Sample all the tasty food. Bring the kids for special fall themed activities, enjoy music, and put your name in the hat for a prize. Join our weekly newsletter or follow or Facebook page to look for dates.
We also combine this event with Trunk or Treat! Check out the video:
Ladies Annual Ornament Exchange
A long time tradition at Mountain View. This is always a fun time, exchanging (and stealing) gifts with one another. And living up to the great Methodist tradition, there's always a great spread of food!
Concerts and Picnics on the Lawn
Sometimes we team up with our awesome Mountain View Preschool and feature DJs or bands on the stage in the big field next to the church or up next to our cute little farmhouse on the church property (we call it the Annex-it's a favorite spot for wedding and prom pictures). There's also a nice fire pit, great for roasting marshmallows and making S'mores.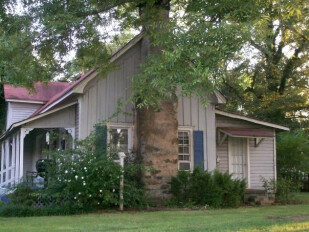 MV Annex