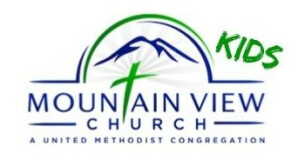 Our children's programming is designed for children, newborn through the fifth grade. The goal of the Children's Ministry team is to guide children in growing in their relationship with Jesus by providing a safe, age appropriate, and fun environment where the Bible is taught in a creative and relevant way.
---
What to Expect as a First Time Guest
As you enter the church doors, our greeters will be waiting to meet you. They can direct you to the sanctuary or the nursery. The greeters will also give you a registration card for your child. Children in kindergarten through the fifth grade begin in the sanctuary with the adults and children newborn through four years old may go directly to the nursery. Your children are always welcome to remain in the sanctuary with you.
What to Expect for My K-5th Grader
Children in kindergarten through the fifth grade begin in the worship service with the adults. Early in the service, our pastor will lead a short time designed for the children called the children's message (AKA – What's in the Box?). After the children's message, children may follow the adult leaders to KidZone, our children's church program. Please send the completed registration card with your child. Alternatively, you may fill out an online form at the following link: KidZone Registration form.
While in KidZone, children will participate in Bible lessons, skits, games, and other fun activities specifically designed to help them grow in their relationship with God.
After the service, you may meet your child in the downstairs classroom. Exit the sanctuary through the double doors. The first door on your right is the sound room. The second door leads down a set of stairs. Follow the stairs and turn right at the bottom. Your children will be on the left in room 110. Children will not be dismissed until an adult arrives to check them out.
What to Expect for My Nursery Child
Children newborn through age four are invited to the nursery. You may check them in prior to the worship service. Our greeters can direct you to the nursery. Ms. Denise is our lead teacher in the nursery. Ms. Marilyn and her assistant will engage our youngest members in play and share an age appropriate Bible lesson.
---